PRACTICAL BUSINESS SOLUTIONS
Complementary business services creating bespoke professional solutions.
Need a question answered?
A consultant is at hand
To identify how we can help you achieve your prime business objectives and establish effective strategies that will benefit the overall position and the bigger picture for your company moving forward.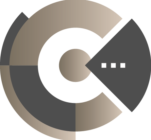 Does your business require
Help or Support?
Please complete the following

Lambert Ashcroft is governed by the GDPR 2018 regulation. If you wish to see our policy regarding your rights before continuing, please view our 'Privacy Policy' located at the bottom of every page.